As I get a little older I'm finding myself listening to a lot more talk shows rather than music. In my car if I'm not flipping through some music mp3s or cds in my changer, I'm usually on AM listening in on some political shows. When sitting around or on a run I like to listen to podcasts to pass the time. I think the fastest and least painful run I ever had I was listening to the 'Surely You're Joking Mr. Feynman' audio book and it made the miles fly by so much that I was going to tack on a few more miles to get through another chapter! So here's just a quick short list of some of the things I subscribe to, broken down into topics.
Eating and Diet:
The Beyond Diet Podcast
http://beyonddietpodcast.com/
The hosts Keith Klein & Dan Rodriguez cover a variety of interesting topics on nutrition and make some great suggestions on what you can adapt to if you're looking to fix any nutrition issues. One of the best tips I've heard on the show is when they made the suggestion of becoming a "food carrier" — i.e. carrying your food around with you. This way you won't be tempted to stop at the local fast food join because you're in a hurry and not sure what you should eat for lunch or dinner. You will have it already taken care of! Good advice. I'm not 100% sure of Keith Klein's credentials as I see "CN" and "CCN" on the website. As far as I'm aware there aren't standards on who can call themselves 'nutritionist' like there is for the registered dietitians. Either way — I haven't heard any bad advice on the show and it overlaps with a lot of books and material I've read over the years. Dan Rodriguez plays the role of 'the average consumer' while Klein answers his questions. It's really easy to understand and very straightforward.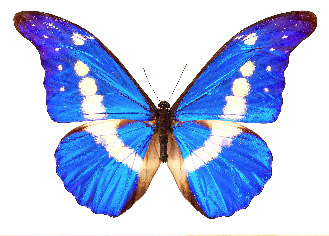 Inside Out Weight Loss
http://personallifemedia.com/podcasts/216-inside-out-weight-loss
The host Renee Stephens takes more of physiological outlook on dietary changes and covers topics such as how to not sabotage yourself and how to overcome cravings. I listen to this a lot when I'm in or getting ready for bed. Stephens voice is really soothing to me for some reason and makes me relax a lot! hah! Overall it's a really good show and provides some great info. A lot of the shows are divided into parts and I'd suggest a listen to Easy Exercise Motivation series for a good primer into the show. And for some reason I really want primo water? Not sure why!
Naked Nutrition Radio (Formerly Max Out Radio)
http://nakednutritionnetwork.com/topics/audio/
I was really hesitant to listen to this since there hasn't even been an episode since 2008 but I really like it and still go back and listen to a show here and there. I started listening to this a couple years ago when I saw it on the bodybuilding.com audio pages. The host Mike Roussell happens to be a PhD candidate in Nutrition at Penn State. Too bad I didn't listen to this when I was actually at Penn State. It used to be called Max Out Radio and it recently changed it's name and rebranded when the Naked Nutrition branding came around. If you can get over the silly name, the fact there's rarely any episodes out and not a big back catalog it's actually a really good show. The interviews on the show are really good and informative. Some of the information may be over a newcomers head but after a little reading it's very easy to get on pace with the info. I'd reccomend listening to episode 6 with Marty Gallagher, by far my favorite ep!
Cycling: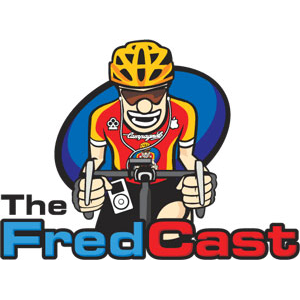 The Fredcast Cycling Podcast
http://www.thefredcast.com
An excellent podcast about cycling. The host, David, covers all aspects of riding from gear reviews, current and upcoming races with results, the dreaded doping and many other various cycling topics. Although I get jealous since I can't afford most of the products he reviews it is definitely a great learning experience. I actually listened from episode 1 to 120 in only a couple of months and try to catch them when he releases them now. I think out of all the shows, oddly enough, my favorite is actually episode 4 (show notes) when he interviews Emily Metzloff about her and a friend cycling from Honduras to San Diego. The interview quality isn't super great but it is passable and well worth a listen to. Emily's log, which I read after listening to the interview, is also very awesome and has pictures of their journey. You can see that here.
Triathlon: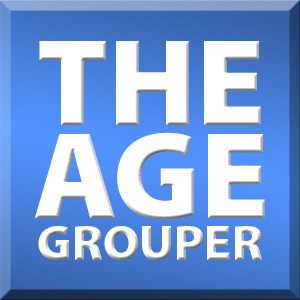 The Age Grouper
http://www.theagegrouper.com/
My favorite Triathlon podcast. Jeff & Eric cover many triathlon topics such as their favorite gear, athelete interviews, training plan advice etc. They don't have their earlier shows online yet but they said they're working on adding them. Audio quality is good and the interviews are awesome! I highly recommend checking out the interviews with Craig Alexander and Kristin Armstrong. They have the one on one interviews and audio from the talks they gave out at a local tri store in Chicago. Well worth the time listening to this show if you're into triathlon at all — or if you think you might be interested. Also listening to the "Newbies!" episode is required.

Zen and the Art of Triathlon
http://www.zentriathlon.com/
I really enjoy some of the 'live' events the host records on this. He will take audio when he's out doing things such as on training runs or even on the bicycle. It's a completely different change up from most shows since it's not very structured and off the wall a lot of the time. Some of the topics are kind of strange and lately he's been going into the natural foods kick and blending every vegetable known to man. Still worth listening to in my opinion!
Games and Technology:
I don't game or follow technology as much as I used to. I think the transition from college to the 8-5 work day dampened the passion I had a little bit.That being said here's a few things I still do enjoy listening to a lot:

Games and More Entertainment Radio (GAMER)
New Shows: here Archive: http://hwhq.com/
The entire crew of this show is a bunch of thugs and have terrible taste in video games. Er, actually, they're all good people. I've been hanging out on the internets with them for years now and have them to thank for spending quite a lot of money on video games! They cover mostly the latest and greatest games but they'll throw in some random stuff in there too. They'll usually review some movies and such as that's the "And More" part of the name.I never got into other gaming shows as this always satisfied my needs.
Other random gaming show: mentions: Retro Gaming Radio – show on old school games, no more new shows but older ones are worth checking out. Limit Break Radio podcast about Final Fantasy XI.
Off The Hook / Off The Wall
These are both of the 2600 related radio shows. Off The Hook evolved in the late 80's and picked up steam in the 90's as a computer hacking and technology related show. They cover a lot of topics such as hacking and phreaking but they also go into a lot of things like human rights and political topics. I even listened to this back in the day when real audio was the standard format so it's been around for a long time. Off The Wall is a fairly recent show that is sort of a spinoff. It usually is only hosted by Emmanuel and takes random topics, usually current, and runs around yelling with it's arms cut off. It's an interesting show and hard to explain but well worth a few minutes to check out. The archives of both shows are on that page.
Wow that was a lot longer than I was expecting. If anyone has any recommendations on some shows to check out I'd love to hear them.I do listen to some other shows but nothing as religiously as the above stuff! Get listenin'!