Yeah, I totally blogged the hell out of 2013. I just forgot to make them visible to everyone. Yep, that's the ticket.
Actually, the Mrs. and I had a big plan and we wanted to wait until after she earned her
Ironman title to implement it.  We done had ourselves a baby boy.
Meet Seamus.
A few months after he was born we unfortunately had to say goodbye to an old friend. It was hard saying goodbye and fortunately he did not suffer very long from cancer.  Still miss him every day.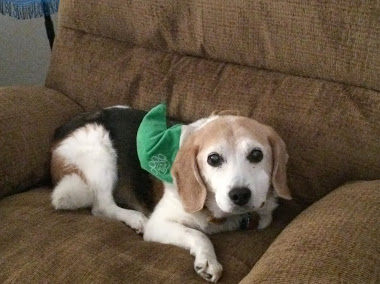 We didn't do much racing at all in 2013 since Kelly was pregnant. We both agreed it was best for her to limit her exercise to walking and swimming since she can be a bit clumsy at times. (Her words, not mine!)
We mostly walked around the neighborhood and such. After Seamus was born we even finally made a couple treks up to the top of Mission Peak. Pretty, ain't it?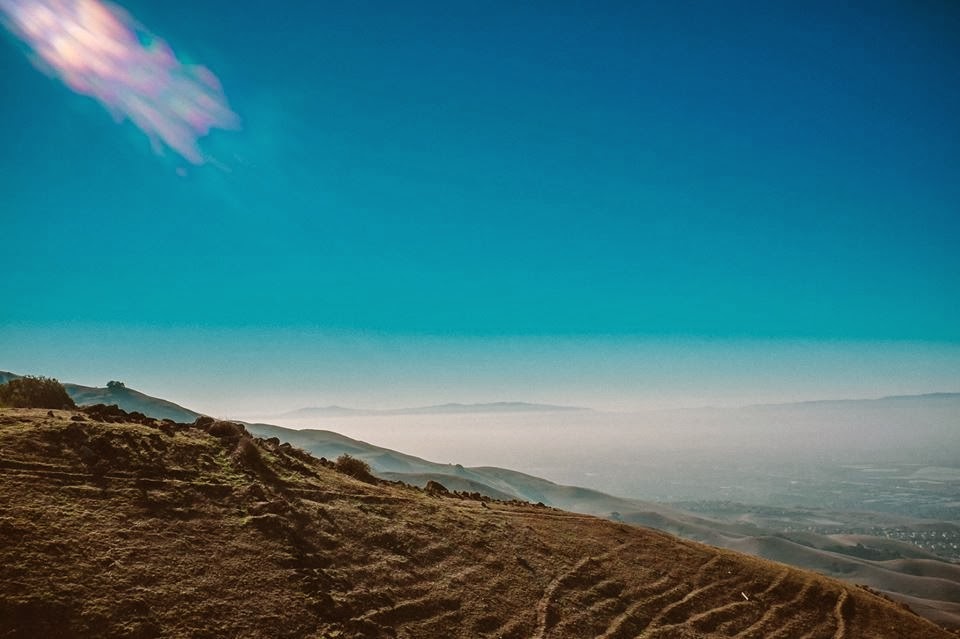 It's been great being a dad so far. Only 10 months in and I'm enjoying every second of it. I don't know how or why, but we were blessed with a pretty docile little guy. He sleeps (for the most part) very well and is pretty easy going.
Although, he's apparently already into the ladies.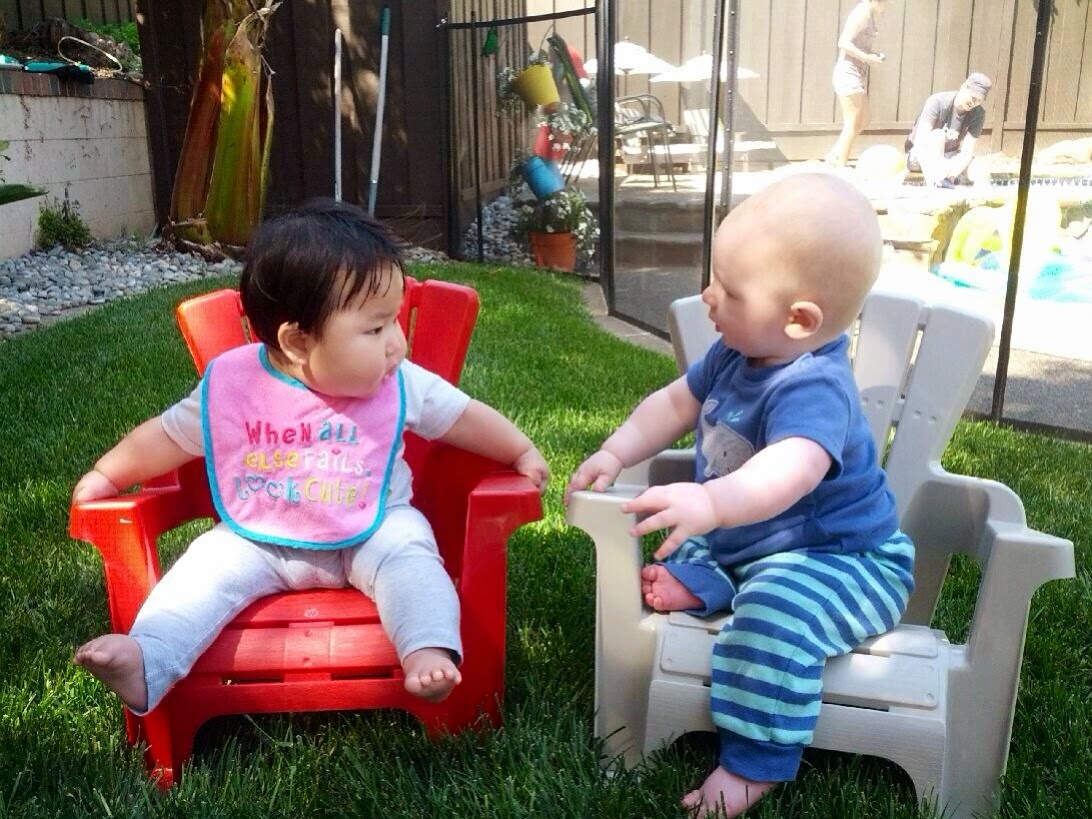 And he got to spend a few months with Coleco. I wish Coleco was younger so he could grow up with Seamus. He was afraid to go near him at first but warmed up to him pretty quickly.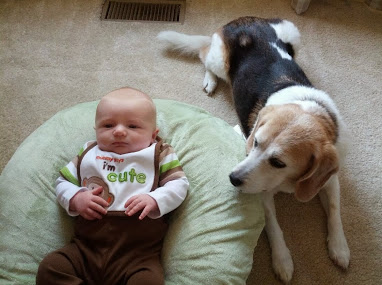 And he's already getting into music!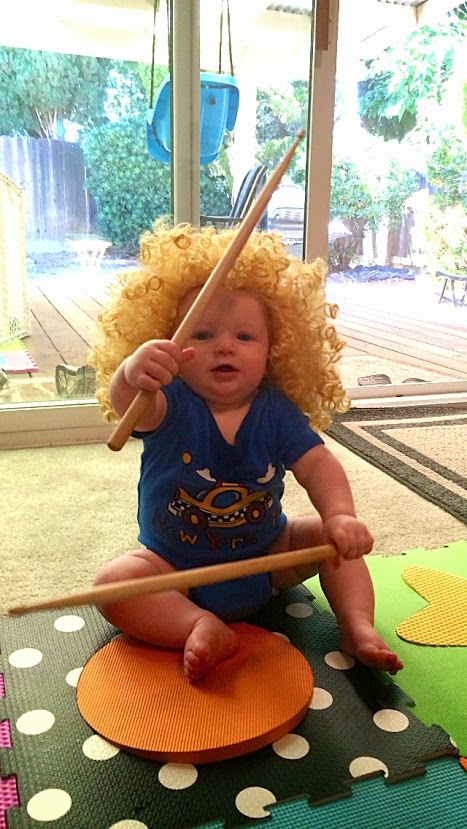 And of course, he's getting prepped up for triathlon.  The shopping cart belt is blocking "MARATHON" in there. 🙂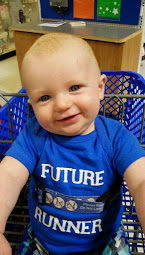 And he's been working on getting the swim leg down pretty good now!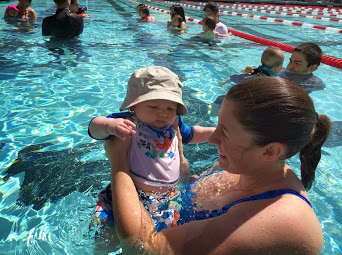 I don't have anything to say about this, I just thought this one was cute.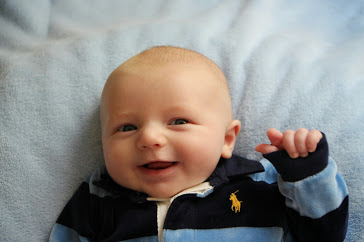 And us together!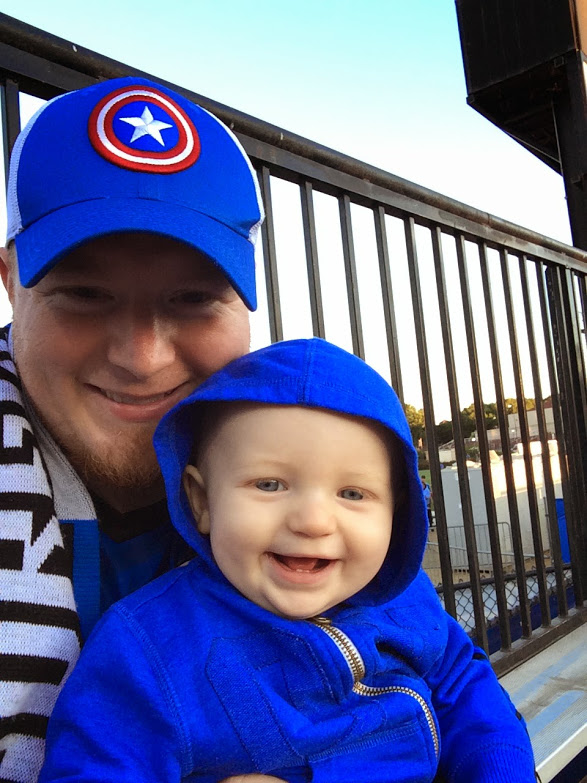 I've been slowly regaining my fitness. I'm playing in a Bubble Soccer league and a regular soccer league during the week. I'm also starting to build up my endurance again because I have Ironman Arizona coming up in November!  I still have a lot work ahead of me, but I'm looking forward to it.